Relocate Your House With The Help Of Home Movers
With time, it is likely to develop an attachment with the property and not many people wish to leave their house when they are required to move to another place. In Missouri, you get a chance to move your house as well. There are highly experienced house movers & foundation replacement experts in Missouri that will help you in the process. They have the skills and advanced technology to relocate your home safely.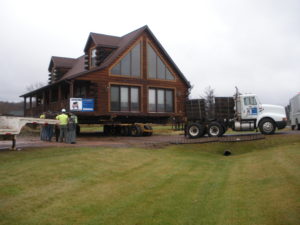 Situations when you need to move the home
Building relocation –  there are a lot of reasons for relocating your house like road construction, historical preservation, increasing chaos in the area etc. So, if you want to move your home safely from the construction sites then hiring home movers is the best option.
Flood repair –  movers lift the house for repairing damages and replace the foundation that is affected by the flood. During repair, they relocate your house safely at the decided destination and after completing the repair work, they again fix the house at its place. Flood can damage the foundation of the house which can cause damage to your building so relocation of your house is the best option to protect your house from the damage.
Basement renovation –  if you want to renovate the basement and turn it into a living space then you can also hire structural movers. They move your house to a safe place for the renovation work to be done. When the renovation work is completed then movers relocate the house again.